As I venture into the next phase in my life, I am increasingly struck with the realization that I am undergoing more changes to who I am than ever before.
Sure, there is the transition from childhood to adolescence, then adolescence to young adulthood: both very tumultuous times in a short life accustomed to the previous phase. But as I begin to let go of the "young" and identify more and more with just adulthood, I can't help but think that the last five years have been tough!
I'm now through post-secondary and laying the foundation for a career, and there are two aspects of my life that are most pronounced in their ongoing transformations.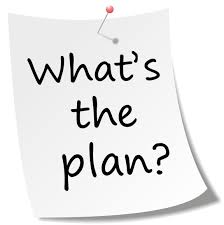 First is my prioritization of work above most else. I look back on the days that I used to bemoan dragging myself into a restaurant shift on a beautiful summer day, as if it were a lifetime ago. Now I am happy to get up early (most days) and miss out on some rays at the beach, because the work I do increasingly gives me a sense of purpose. I feel lucky that I have stumbled into a career path that (for the time being at least) I find wholly fulfilling, and can't wait to keep growing into.
Secondly, and not just slightly entangled with the first, is the culling of my social network. This hasn't been a conscious effort by any means, but instead has evolved naturally as my priorities have shifted. I'm drawn more now to those I have the most in common with. Not necessarily working in the same industry, but people with similar goals and aspirations, who remind me of what I'm striving for instead of faulting me for the amount I work. But there are also friendships that are long-lasting gems: the people who you objectively have nothing in common with anymore, but who are willing to adapt and change with you, and vice versa, so that your bond flourishes instead of shriveling-up. These are the relationships I am most grateful for, as they give me stability in a very chaotic time.
While my early twenties have definitely been the most terrifying and trying years in my admittedly short life so far, I'm starting to feel exhilarated with possibilities as well. At times it's seemed like a slog, but I finally believe my parents' frequent reminder that every step has meaning in the end, you just have to keep putting one foot in front of the other.