Young business men and women of Vancouver (and beyond), I would like to introduce to you a unique and amazing female entrepreneur, and friend of mine, Olivia Keane. Olivia has just moved across the water from Victoria to Vancouver to take the next step in her journey, seeking new opportunities to expand her business. Her lifelong passion and mission statement is: "Empowering women inside and out to achieve their LIMITLESS potential."
Olivia is an example of someone who lives her dream of helping others be the best they can be, everyday, and has made this into her career. Wow. Wondering how she's made her dream into reality? You're in luck. I've had the pleasure of conducting a personal interview with Olivia to get some firsthand tips and information on how she's turned what she's passionate about into her career.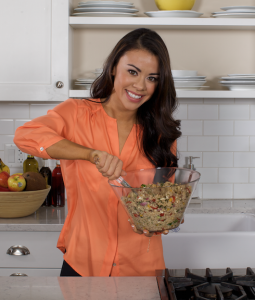 A snapshot of Olivia's Entrepreneurial journey:
Olivia first started her business in Sept 2009. She ran a Health and Fitness company called Keane 2 Be Fit with her sister, Naomi Keane in Victoria, BC. With Keane 2 Be Fit, Olivia ran a successful bootcamp, hosted several fitness competitions, published healthy recipes, ran wellness workshops and was featured as an expert speaker on various media channels.
Through Keane 2 Be Fit, Olivia realized her real passion lied within supporting busy, professional women and mothers lead more confident, healthy and happy lifestyles. Because of this, she launched her current site oliviakeane.com where she hosts online fitness and nutrition programs and offers support specifically to women who want to look and feel their absolute best. Additionally, Olivia has become a certified hormone specialist alongside health and wellness company "Ageless Living," to help women learn how to re-balance their hormones and take the guess work out of their health. She is now able to offer hormone testing along with her nutrition and fitness coaching to provide a well rounded comprehensive program to support her clients.  She also has a major passion for marketing and media, so beyond working on marketing her own business, Olivia provides marketing and media services to several other health and lifestyle brands in Canada.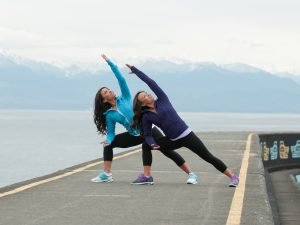 Q&A between Chelsie Aichelberger and Olivia Keane:
C: What were the most challenging and/or frightening parts of opening up your first business?
O: I would say I was more excited than anything to start as I had nothing to lose and was full of enthusiasm. Ignorance as they say, is bliss:) The most challenging part was trying to build a concrete business plan, as you can see my focus has changed throughout the past 5 years. It took me several years to figure out what my niche was, so as a result I spent years trying different things. Some successful, many, not so much.
C: How did you grow your network and how do you manage the relationships and contacts you've built along the way?
O: I grew my network by connecting with like minded, influential people and by taking really good care of my clients. This in turn, I believe attracted more people and built my networks organically. I would say also, that my email list has been by far the most effective in building relationships online. Beyond that, public speaking and investing in events to meet other people of the same interest and mindset has been key.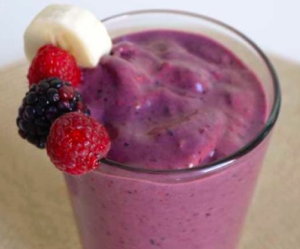 C: What has been the biggest learning curve for you in your entrepreneurial journey?
O: I would say the importance of structure and systems to create a sustainable, profitable business and trusting my intuition in making important decisions rather than relying on external sources or other people's opinions.
C: Can you give us a couple examples of the most rewarding moments in your career?
O: The most rewarding moments I experience are when I am making a positive difference in the lives of the women I work with. I also feel totally rewarded when I create video and marketing content that converts into significant sales. Hosting the Keane Classic Fitness Competition with my sister was also a very rewarding highlight in my career.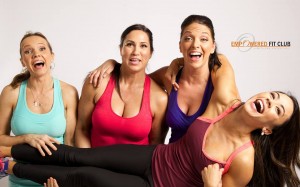 C: Have you ever felt discouraged, and what do you do to get through these feelings?
O: ABSOLUTELY! It is a constant battle. And this is where enjoying the journey as a whole is key as some days I feel like a million bucks and that I could take on the world to feeling completely discouraged and defeated. I believe the key is to know your "WHY." Find a reason much greater than yourself as to why you are doing what you are doing and use that to fuel your mission through the tough times.
C: Do you have any tips or words of motivation for others who are considering running their own business?
O: I would say my biggest tip is to simply believe in yourself. As cliché as it sounds, I think this is by far the BIGGEST thing holding people back. Fear of not being good enough or knowing the right thing to do.
I truly believe that by trusting your gut and taking massive action on your dreams consistently, you can get there. Less analyzing and more doing! You will figure it out as you go. As Richard Branson says "The key to success is to start before you are ready!"
Again, please join me in welcoming Olivia Keane to join us in the professional journey we are all embarking on in beautiful Vancouver, BC! To learn more about Olivia, visit www.oliviakeane.com, or email her with any questions at Olivia@oliviakeane.com and follower her on social media:
Thanks again Olivia, for sharing your incredible story with us!