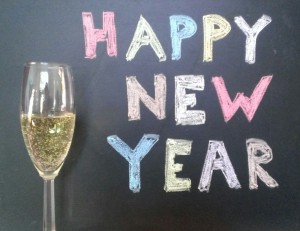 With 2015 behind me, I not only turn the page on a new year, but also, approach my first-year anniversary of working in a professional, career-related role. That is, the end January marks, for myself, the anniversary of my first full-year of professional work. Having been mostly a student pursuing both my undergraduate and graduate degrees, I only really knew what being a student was like. And so, with the year anniversary fast approaching, I thought this a critical moment to sit and reflect not only about my specific work experiences in 2015, but more importantly, the key takeaways and lessons that I learnt in my first year as a professional. And while it may seem cliché to discuss my 'best of list' for 2015, I know reflecting on these key lessons will help me as I proceed into my second year of professional work. In addition, I hope that by reflecting on these experiences, I can help those young professionals out there learn from my lessons and hopefully inspire you to reflect on your past year and the key takeaways you can bring with you into the next chapters. Finally, while there are ample lessons I could list about my first year experiences, I have consolidated them into three key themes.
1. Never be complacent
One of the biggest lessons for me actually occurred quite late into my first year and only really resonated with me after having the opportunity to hear Kevin O'Leary speak. He mentioned that there are always people out there willing and working to take your job from you. He stated that there are always individuals who want your job. And after now having the opportunity to work in a professional setting for a year, I can attest to what he is saying. And while it has never happened to me specifically, I have certainly come across situations where I see individuals working to prove that they are more capable to do a job relative to someone who is currently in that role. Translating this to a key lesson, I find it important to never become complacent. Just because you have landed that dream job or prominent role, does not give you the opportunity to relax and go through the motions. If anything, it is indication that you must work harder to continually prove yourself. You were given this opportunity to succeed and more often than not you worked hard to get into that position. Just because you are now in that bubble does not mean that the hard work stops. Keep pushing and keep striving for something to prove not only that you deserve to be there, but that you will continually learn to fill gaps that would prove otherwise. I know for me specifically, what being a professional has shown was that at every stage of my career I must find ways to work harder and smarter to make myself more dynamic and multi-faceted.
2. Always expand yourself and continually learn
The second biggest lesson for me (which naturally flows from the first), was how important it was to take every opportunity I could to expand myself and learn new things. Often organizations (the larger ones, in particular) will offer areas and opportunities to expand one's learning and development. For me, it ranged from online courses and panel discussions to job-shadowing specific roles that weren't necessarily relevant to the daily duties I was completing. After I got deeper and deeper into my first year of work, I found the importance of taking every opportunity I could to learn and grow. And it often entailed putting myself in awkward situations where I had no previous knowledge or experience. However, what's important is that it allows you to try new things and helps you not only become more multi-faceted and less complacent (as per Lesson #1), but also, gives you some insight into your career. More specifically, it could potentially show you things that you might be interested in, or more importantly, areas that you now know you wouldn't be interested in eventually pursuing. However, you never really are able to make that determination unless given that opportunity to get your hands dirty and try new things. And so, one of the key lessons for me, especially in that first year of work, was to continually find areas that offered opportunities to expand myself, try new things, and continually learn. Often young professionals will say "I just don't know what I wan't to do." Well, without trying things you will never find that answer. And so while it is important to fulfill the immediate tasks that the job expects of you, it is also important to discuss areas in which you could potentially try new things and venture outside of your comfort zone. Whether it be attending an in-house networking event to meet other individuals within your organization or attending a conference where one could hear executives speak, take everything and anything that you know will help you develop, be exposed, and grow. And at the very least, being a continual learner allows one to frequently add-value to the current role you are in by making oneself more dynamic and their approaches more diverse.
3. NETWORK! NETWORK! NETWORK!
Often individuals will tell you that your network is extremely important in helping guide your career and assisting you in obtaining competitive jobs. However, while this is as true as it can be, one of the biggest lessons I learnt was how important it was to create a network within the actual organization that you are currently employed with. In other words, while it is important to expand your network externally, it is, without a doubt, even more important to leverage those connections within an organization to grow your network and build meaningful relationships with colleagues across the enterprise. This becomes even more prevalent in larger organizations or institutions, but nevertheless the principal remains the same. Growing your network will not only expand your knowledge about the enterprise as a whole but also build your understanding of opportunities outside of your immediate department. It may very well be the case that there exists opportunities outside of your current department that you feel you can succeed in or would like to try. Growing your internal network is huge and quite possibly just as important as your external connections.
While 2015 was a great year for me in terms of growth, development, and opportunity, I surely am excited about what the future has in store for me in my second year of professional work. I hope these lessons that I learnt can help you as you meander along your own career path to establish yourself as a professional in whatever field you may be pursuing. I know that, at the very least, reflecting on these key lessons will allow me to continue to be successful next year. In conclusion, I urge you to also reflect on your past year to identify not only your achievements but areas of opportunity and growth in the year ahead.
Chat soon,
Jordan