Trevor Turnbull
Trevor is focused on implementing and providing scalable, online business strategies that build engaged online communities and generate recurring, passive income.  Founded by Trevor Turnbull, Turnbull Ventures provides a variety of services for clients including project discovery, operational setup, website development, market research, content marketing, social media marketing, email marketing, webinar marketing, video production, information product production and team staffing.  Turnbull Ventures also provides training for clients on all of the services mentioned.
Click the links below to learn more about all of the services offered:
Mike Olaski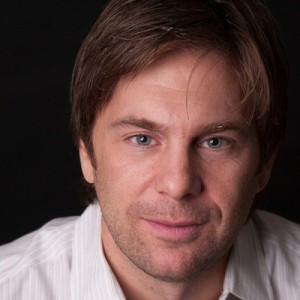 Mike is a Strategist, Designer and Entrepreneur who designs and develops solutions for business and pleasure.
He is currently focused on developing my own WordPress Authority Sites, or Multi-Media / Content Website Communities utilizing WordPress, BuddyPress and several custom built WordPress Plugins and Themes.
Mike's latest project, a website about the masters of WordPress Publishing is called WP Authorities. Other projects include a Make Money Online Community called Passion Profits which teaches how to Have Fun Making Money, has just released it's first coaching program Zero To Money Making Website which provides a system for creating wealth with Content Website Businesses just like this one. Happily all of these projects are partner with NIV.com partner, Trevor Turnbull.
Samantha Ellis
Samantha Ellis is a fourth year English Literature student at the University of British Columbia. Her greatest loves and pursuits are writing, philanthropy, and humour. Though her interest in volunteering began with her involvement with the Big Brothers and Big Sisters of Victoria, her passion found a home in the Ronald McDonald House of BC, for which she has been a loyal volunteer for the past four years. Her most recent philanthropic endeavour has been working with the incredible Girls4Girls charity team raising funds for women in South Africa.
She was lucky to have spent last year abroad studying literature in Brighton, England. This experience sparked both her interest in travel and a decent cup of tea. When she is not immersed in a book you can find her spending time with her friends, pretending to do yoga, or in an endless search for a bargain Pinot Grigio.
Find her on Twitter @sp_ellis or Instagram @sp_ellis
Michaela Eaton-Kent
Michaela Eaton-Kent is her final year at the University of British Columbia on her way to completing a Bachelor of Arts majoring in Political Science. Her interests beyond politics include traveling, cooking, environmentalism and snowboarding.  Always on the hunt for a new adventure she spent 6 months in South East Asia in 2012 as part of an exchange program in Singapore and volunteer work in Cambodia. There she explored the wonders of local culture and helped establish an art program to encourage class attendance, creative spirit and entrepreneurship. This past year she spent 6 weeks attempting to improve  her french at La Universite de Saint Anne and is always looking for new opportunities to practice.
Follow her on Twitter @meatonkent
Stephanie Fowler
Stephanie will graduate in June 2014 with her Bachelor of Arts Degree in Psychology from Simon Fraser University. She has done work terms with the Canadian Space Agency, Dixon Transition Society and the BC Lions Football Club. Her interests lie in storytelling, connecting with people, social media, public relations and marketing. She is enrolled in the Public Relations Certificate at SFU commencing in April 2014. Additionally, she is working on her fitness journey, training for her first 10km race in March with hopes to sign up for a half marathon before the end of the year.
Connect with her over Twitter @stephfowler_or follow her adventures on her blog.