Trevor Turnbull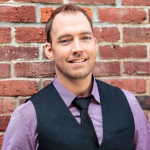 Trevor Turnbull is an online reputation strategist and LinkedIn Trainer. He is an online sales and marketing expert with over 12 years experience working in the industry and has been professionally speaking for 8 years on the subject. The idea for Linked Into Leads sprang from his seeing incredible results from his use of the medium through increased online visibility and a rapidly growing network and sales pipeline.
Trevor Turnbull has presented to a wide audience on the value of leveraging Linkedin to grow your network and increase your net-worth. His "non-techie" presentation style allows him to bridge the generational gap between the "traditional" and the "new media" opportunities available for anyone willing to embrace the power of online networking to enhance offline relationship building.
Trevor has been quoted in numerous publications including Forbes, Entrepreneur, Globe & Mail and the Toronto Star discussing the value of online networking and how social media is impacting the way people do business today.
Mike Olaski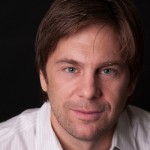 Mike is a Strategist, Designer and Entrepreneur who designs and develops solutions for business and pleasure.
He is currently focused on developing my own WordPress Authority Sites, or Multi-Media / Content Website Communities utilizing WordPress, BuddyPress and several custom built WordPress Plugins and Themes.
Mike's latest project, a website about the masters of WordPress Publishing is called WP Authorities. Other projects include a Make Money Online Community called Passion Profits which teaches how to Have Fun Making Money, has just released it's first coaching program Zero To Money Making Website which provides a system for creating wealth with Content Website Businesses just like this one. Happily all of these projects are partner with NIV.com partner, Trevor Turnbull.