Trevor Turnbull
Trevor Turnbull is an Online Reputation Strategist, Linkedin Trainer, Sports Marketer, Speaker and Host of the WordPress Authorities podcast where he interviews owners of WordPress websites that are building "Authority" in their niche online with the goal of empowering his audience with the knowledge to create, grow and monetize their own Authority Website(s).
Trevor has been quoted in numerous publications including Forbes, Entrepreneur, Globe & Mail and the Toronto Star discussing the value of online networking and how social media is impacting the way people do business today.
Mike Olaski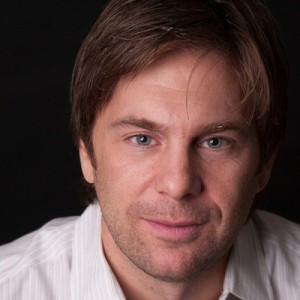 Mike is a Strategist, Designer and Entrepreneur who designs and develops solutions for business and pleasure.
He is currently focused on developing my own WordPress Authority Sites, or Multi-Media / Content Website Communities utilizing WordPress, BuddyPress and several custom built WordPress Plugins and Themes.
Mike's latest project, a website about the masters of WordPress Publishing is called WP Authorities. Other projects include a Make Money Online Community called Passion Profits which teaches how to Have Fun Making Money, has just released it's first coaching program Zero To Money Making Website which provides a system for creating wealth with Content Website Businesses just like this one. Happily all of these projects are partner with NIV.com partner, Trevor Turnbull.
Stephanie Fowler
Stephanie has graduated with her Bachelor of Arts degree in Psychology from Simon Fraser University. She has worked with the Canadian Space Agency, Dixon Transition Society and the BC Lions Football Club. Her interests lie in storytelling, connecting with people, social media, public relations and marketing. She has also completed the Public Relations certificate at SFU. She is so excited to put her passions and experiences with events, social media, and public relations to work as an Account Coordinator with Dunn PR.
She is also working on her fitness journey, having completed her first 5km(x3), 10km (x2), and half marathon races in the last year. Up next? Pursuing a monthly 5km and a biking adventure.
Connect with her over Twitter @stephfowler_ or LinkedIn.
Shaun Langlois
After attending the University of Victoria, Shaun completed the Public Relations certificate program at SFU this past spring and is excited to begin putting her new skill-set to practical use. Learning the stories of others is a passion, and she can't wait to carve out a career that centers on communicating these narratives. When she's not busy with social media or a good book, Shaun is likely planning her next adventure abroad. You can find her on Twitter @sjlanglois.