NOTE: this event is PAST. Please contact organizer to
see about their next year's event
Date:

November 20, 2012
Time:

19:00 to 21:00
Location:

The Network Hub, 3rd floor - 422 Richards St, Vancouver
Date: November 20
Time: 7:00 PM – 9:00 PM
Location: The Network Hub, 3rd floor – 422 Richards St, Vancouver
Ticket: CA$30.00 + HST
Register: here
Organizer: @momceoacademy
Hashtag: #momCEO
Mom CEO Academy is thrilled to host Cybele Negris, President and Co-Founder of Webnames.ca for this session.  We will be exploring the topic of "Growth".  Cybele will share her insights and strategies on what growth strategies has worked, how strategies changed over time as her company grew, and how she determines how fast to grow.  If you are curious about what challenges you may need to overcome as you grow your business, especially what mom entrepreneurs should watch out for in particular, and how to build capabilities to grow, don't miss this session!
About Cybele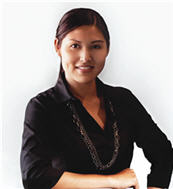 Cybele Negris is President & Co-Founder of Webnames.ca Inc. (www.webnames.ca), Canada's original .CA Registrar and one of the country's leading Internet solutions companies. Services include a full range of domain extensions, domain portfolio management, domain privacy, web hosting, email, SSL certificates, web development and much more. The multi-million dollar company has an impressive client list including many of Canada's top brands and global fortune 500 companies.
Cybele is Vice-Chair of the Small Business Roundtable of BC, Vice-Chair of Small Business BC and also serves on the Board of the Forum for Women Entrepreneurs. Cybele formerly served on the Board of the Vancouver Economic Development Commission, as President of Wired Women Vancouver and Chair of the Vancouver Canary Derby.
Awards include: Canada's Top 100 Most Powerful Women 2011, Business in Vancouver Influential Women in Business Award 2010, PROFIT W100 – Canada's Top Women Entrepreneurs, (2004 to 2012), Canada's Top 50 Mompreneurs (2010), Finalist, YWCA Women of Distinction (2006), Finalist, Ernst & Young Entrepreneur of the Year Pacific (2005); and Business in Vancouver's Top 40 Under 40 (2003).
She has also acted as a judge for the Small Business BC Successful You Awards, Profit Magazine's Innovations@Work Award and Business in Vancouver's Influential Women in Business Awards.
Cybele writes a monthly column in Business in Vancouver and has also been a contributor to the Small Business BC blog, a guest blogger for Women's Executive Network, Women's Enterprise Centre and many more organizations and websites. Cybele is a mentor through the Women's Executive Network.
Cybele speaks at over two dozen entrepreneurship and technology conferences or events each year and has been featured in Chatelaine, National Post, Financial Post, Maclean's, BC Business, Business in Vancouver, Vancouver Sun, the book of New Pioneers and more.
More information available at http://cybele.tel
Website: http://www.webnames.ca
Twitter: @cybelenegris
Company Twitter: @webnames